As a locksmith, Lock Specialists knows the importance of trust when it comes to protecting your property. It's like an old proverb: "It takes two hands to clap." Homeowners associations understand this concept and recognize that their safety depends on having the right security measures in place, and they trust us to provide them with reliable solutions. In this article, we'll take a look at five reasons why homeowners associations put their faith in our expertise. With our specialized knowledge, experience, and dedication to providing top-notch service, we can give you peace of mind knowing that your home is safe from intruders. We strive for excellence in all aspects of what we do and guarantee satisfaction every time. Read on to learn more about why homeowners associations turn to us with confidence!
What is a Homeowners' Association?
A Homeowners Association (HOA) is a legally recognized group of homeowners in the same area or development. It is usually set up to promote common interests and make sure that members follow certain rules, such as those about building changes, landscaping, and parking. The goal of an HOA is to protect and raise the value of the homes in its area while also providing services that help all of its members.
Membership in an HOA is voluntary; however, most people who buy into a particular community are required by law to become part of it. As such, the members agree to abide by the governing documents set forth by the association, which may include dues payments and restrictions on activities like noise levels and pet ownership. A board of directors oversees each HOA and is responsible for upholding the membership agreements' rules. Lock Specialists knows how important these groups can be for keeping an eye on how a neighborhood looks and making sure it is safe.
Overview of Lock Specialists
As a trusted locksmith, Lock Specialists knows what homeowners associations need to do to protect the investments and property of their members. We install security systems, access control systems, and locks for homes and businesses. Our professional locksmiths have years of experience installing high-quality locks that keep out unwanted people while making it easy for people who are supposed to be there to get in.
We also help you design a security system that fits your needs by giving you all the help you need. Our goal is to make sure that our products give you the most protection possible without sacrificing ease of use. With us, you can be sure that all of your security needs will be taken care of in the most professional and efficient way. Lock Specialists can do everything that homeowners associations need, from regular inspections to emergency repairs and replacements, so that they can trust us with their safety.
Benefits of Professional Lock Installation and Maintenance
Homeowners associations have come to trust Lock Specialists for their lock installation and maintenance needs. We are the best at providing high-quality security solutions, ways to save money, and good products. We know how important it is for your association's members to have a safe place to meet, and we're proud to be able to offer the best service at the best price.
Our cutting-edge technology lets us make high-tech locking systems that are both reliable and nice to look at. From digital locks with keypad entry to touchscreen access control panels, we can assist you in creating an effective security solution tailored specifically for each homeowners association. In addition, we also provide ongoing maintenance services, so any locks installed by Lock Specialists will remain up-to-date and functioning properly over time.
We're sure that our knowledge of installing and maintaining locks, along with our commitment to customer satisfaction, makes us the best choice for securing your HOA property. With years of experience under our belt, we guarantee that all installations will be done correctly the first time around—saving you precious time and money!
Expertise in Security Solutions
Homeowners associations trust Lock Specialists for their expertise in security solutions. We provide professional lock installation and maintenance services that keep homes secure, as well as quality product services to ensure the longevity of locks. Our experienced team is dedicated to ensuring homeowners associations have a safe and secure environment.
We know how important it is to offer reliable security solutions that are made to fit the specific needs of each homeowner association. From the first meeting to regular maintenance, our all-around approach makes sure that we can deal with any possible risks before they happen. With our high-quality products and expert technicians, you can be sure that your home or business is always safe from thieves and vandals.
At Lock Specialists, we guarantee complete satisfaction with all of our work, no matter how big or small the job may be. Our experienced professionals will make sure your security needs are met so you can focus on what matters most: peace of mind for your homeowners association members.
Cost-Effectiveness
At Lock Specialists, we know how important it is for homeowner associations to have access to solutions that are affordable. We provide our customers with affordable pricing that allows them to save money on their security needs. We can save our customers even more money by giving them the option to pay less for bulk orders.
Our goal is always to help our customers save as much money as possible and give them access to high-quality products at prices they can afford. We can lower overall costs while still giving HOAs the highest level of security on the market today by offering comprehensive services made just for them. Lock Specialists has a full set of cost-effective solutions that can be tailored to fit any budget or need. We have expert technicians, experienced locksmiths, and knowledgeable customer service reps.
Accessibility to Quality Products and Services
Homeowners associations trust Lock Specialists for the security solutions they need. Our services are easily accessible, and our professional locksmiths provide quality locks that meet strict standards of safety and reliability. We offer a comprehensive range of products, from traditional door locks to electronic access control systems, ensuring all homes in an association are secure.
Our emergency locksmith service is also available. This ensures that if any homeowner experiences lockouts or other urgent matters, we can be there quickly to help them out. Also, our technicians have been trained to handle different types of emergencies quickly and carefully. They understand how important it is to keep homeowners safe at all times and will go above and beyond to ensure their needs are met promptly.
At Lock Specialists, we're proud to offer high-quality locksmith services and great customer care. We believe in going the extra mile to make sure every home in an association is safe from possible intruders and as convenient as possible for the people who live there. With us as your trusted partner, you can rest assured knowing your property and belongings are safe no matter what comes your way.
Comprehensive insurance coverage
At Lock Specialists, we know that in order to protect their members, homeowners associations need full insurance coverage. That's why our policy options provide complete coverage for all potential risks related to lock and security services. Our risk management program is designed to make sure that your association doesn't lose money because of unplanned events or damage caused by choosing the wrong locks or security systems.
We're proud of the fact that we have a wide range of homeowner insurance plans that can be customized to meet the needs of each homeowner association. We have different levels of coverage depending on what you need, such as protection against property damage liability, theft prevention, coverage for legal fees, and protection against personal injury. With these different coverage options from Lock Specialists, you can make sure that your members are fully covered in case of an emergency or something bad that happens because of a broken lock system.
Skilled Workforce
Lock Specialists is proud to employ a skilled workforce of lock experts. Our team includes trained technicians and professional locksmiths who have years of experience in the field. As an example, one of our lead technicians has more than fifteen years' experience as a master locksmith servicing high-security systems for homeowners associations across the country. We are confident that our experienced staff can provide reliable solutions tailored to meet the specific security needs of any organization.
Our technicians use advanced tools and techniques to ensure efficient installation and repair services. They take great pride in their work and strive to deliver quality results every time they are onsite. Additionally, we guarantee all parts installed by Lock Specialists will remain fully functional for the duration of their warranty period without fail. We stand behind our products and services 100%, so you know you can trust us with your security needs.
Fast response times
Homeowners associations can trust lock specialists for their fast response times. Lock Specialists understands the importance of providing immediate emergency services and security solutions, especially when it comes to homeowner associations. We guarantee that we will arrive quickly to any property in need of our assistance and provide efficient service that is tailored to each customer's individual needs. Our team is dedicated to responding as soon as possible and supports a reliable communication system so you know exactly what progress has been made on your project or service request. With Lock Specialists, you can rest assured knowing that all your locksmithing needs are taken care of with speed and efficiency.
Comprehensive Risk Assessments
At Lock Specialists, we understand that homeowner associations need to make sure their properties are secure from potential threats. This is why we offer a comprehensive risk assessment service. Our team of experts can evaluate the security measures in place and develop strategies to better protect your property. We use specialized techniques to identify vulnerabilities and provide detailed recommendations on how best to address them.
Our risk evaluation process takes into account all areas of concern, including physical security, cybersecurity, access control systems, and more. By knowing the risks in each area, our team can come up with a good plan for reducing those risks and making the area safer as a whole. As part of our risk assessment work, we also help people figure out how to use new technologies, like biometric access control or video surveillance systems, when it makes sense to do so.
We try to make sure that homes in homeowners associations are safe by doing the necessary assessments and coming up with custom solutions that fit their needs. Our commitment to helping create safer living environments gives us an edge over other lock specialists in the industry and makes us the trusted source for homeowners' association protection services.
high-quality customer service
At Lock Specialists, we are dedicated to providing excellent customer service. We understand that the homeowner's associations trust us not only for our quality products but also for our professional customer service. Our team of highly trained and certified locksmiths strives to provide friendly customer service with each interaction.
We are committed to ensuring complete satisfaction every time a client contacts us. We stand by all of our services and guarantee that customers will receive the highest level of attention and care when working with us. Our primary focus is on delivering superior-quality customer service while maintaining the highest standards in professionalism and integrity.
Lock Specialists tries to go above and beyond what is expected, whether it's an emergency lockout or the installation of new security systems, so that homeowner associations all over the region can feel safe and secure. We have been in the locksmithing business for decades and have earned a well-deserved reputation as one of the most trusted names in the business.
Peace of mind for homeowners
When it comes to security, homeowner associations rely on lock specialists to give them peace of mind. With our skilled and experienced locksmiths, homeowners can feel safe and secure in their neighborhood. Our reliable team has trusted solutions for every problem and makes sure the homeowner is happy with every job they do. We know how important it is to make sure a neighborhood is safe, and we're proud to give all of our clients top-notch security assurance.
Our wide range of services includes everything from installing new door locks to fixing broken deadbolts on residential properties. We have the skills and experience to help you, whether you need a simple lock repair or a more complicated access control system. All of our products are designed with safety in mind, meaning you can trust us to provide quality service for any project you may have. We have the latest technology, from keyless entry systems to digital surveillance cameras, to keep your home as safe as possible from burglars. With Lock Specialists, a homeowner can feel secure knowing that one of the most reputable locksmiths in the industry is protecting their home.
Proactive Problem Prevention Strategies
At Lock Specialists, we understand the need for proactive problem prevention strategies. Homeowners associations (HOAs) have a responsibility to protect and secure their communities, so they trust us when it comes to security solutions. We offer risk assessments that provide preventative measures aimed at identifying potential vulnerabilities before they can become threats.
Because we have worked as locksmiths for a long time, we have been able to come up with comprehensive prevention plans that are tailored to the needs and requirements of each HOA. From rekeying locks to replacing and installing door hardware, our team is committed to making sure that members of homeowners associations live in safe and secure places. As part of our effort to stop problems from happening in the first place, we also help people who are locked out of their homes and make copies of keys.
We think that the best way to protect HOAs from theft, vandalism, and other crimes is to be proactive. You can help keep your community safe for years to come by investing now in strong security solutions like high-security locks, access control systems, alarm systems, and CCTV surveillance cameras.
Ongoing Support and Maintenance Options
The proactive strategies for preventing problems that were talked about in the last section are just one way that homeowners associations can trust Lock Specialists to keep them safe and secure. Lock Specialists not only has reliable locks and security solutions, but they also offer ongoing support and maintenance to keep these systems up-to-date over time.
People who specialize in locks perform lock maintenance. They check the locks and make any changes or replacements that are needed. This helps protect against risks like picking locks or messing with keyed entries. Also, our team knows a lot about insurance coverage issues related to locksmithing, so we can help an association find any potential liability issues with the way its security system is set up now.
At Lock Specialists, customer service is always a top priority. From initial consultation through installation and regular maintenance visits, our experienced personnel provide exceptional service at every stage of the process—ensuring maximum peace of mind when it comes to safeguarding your community's assets. We believe that proactive problem prevention is essential for ensuring the long-term success of any homeowners association; therefore, we strive to develop comprehensive security solutions tailored specifically to each individual situation. Our commitment extends beyond simply providing quality products—our goal is complete customer satisfaction from start to finish.
Emergency Services
"Time waits for no man," as the adage goes, and this is especially true when it comes to emergency locksmithing services. If a homeowners' association trusts Lock Specialists, they can be sure that a lockout service is available in case of an emergency. Our team of professional locksmiths has the skills and tools to fix problems quickly, whether it's an emergency security system repair, an emergency lock rekey, or even a door replacement if necessary.
We understand how high-stakes emergencies can be in residential properties, which is why we prioritize swift response times and thorough assessment techniques for all our customers. With Lock Specialists on board, homeowner associations can get reliable and quick help when they need it most.
Conclusion
Homeowners associations (HOAs) rely on trust and dependability when it comes to their security needs. Lock Specialists has earned this trust by being good at installing, fixing, and helping with locks. With our professional approach, we make sure that homeowners get the best solutions for their specific needs. We understand the importance of cost-effectiveness as well as peace of mind for residents—two qualities that can be found within all of our services.
At Lock Specialists, we take a proactive approach to preventing problems, which helps HOAs avoid problems before they happen. We also provide ongoing maintenance options, so you don't have to worry about anything going wrong at an inconvenient time or place. In addition, emergency services are available should there ever be a need for them—no stone is left unturned!
For these reasons and more, HOAs continue to put their faith in us here at Lock Specialists: we truly do go above and beyond to ensure your safety needs are met "lock, stock, and barrel"! With our experienced team by your side, rest assured that your security will always be taken care of in the most effective way possible.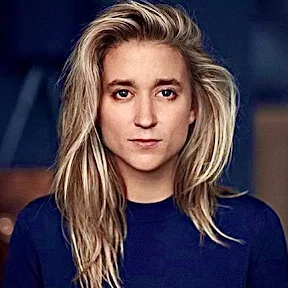 Web Developer, Content Manager, SEO Specialist, Affiliatie Marketer.