For 50 years, Lock Specialists has been providing reliable security solutions to our community. We are proud of the trust that we have built with our customers throughout these 50 years, and it is something that drives us forward for many more decades to come. We always work hard to make sure our customers are happy and to offer good locksmith services at reasonable prices.
At Lock Specialists, we understand how important safety and peace of mind can be when it comes to securing your property. That's why we offer a wide range of products designed to meet any budget or security needs you may have. From deadbolts and door locks to digital lock systems, surveillance cameras, and access control systems, we offer complete service packages that are made to fit the needs of each customer.
We also believe in empowering our customers by offering professional advice on home security measures and other areas where additional protection may be needed. No matter if you need help choosing the right lock system for your business or if you accidentally locked yourself out of your house and need emergency help, our team of experienced locksmiths is always ready to help you with both your home and business needs.
Lock Specialists has been helping people in our community with their lock and key needs for 50 years. We understand the importance of protecting your home or business with quality security solutions. Our team of expert technicians is trained in all aspects of emergency locksmith services, lock installation for residential properties, lock repair for commercial properties, key duplication for homes and businesses, master key system installation, and lock rekeying for landlords and property managers.
Our commitment to excellence is evident in every job we do. Our team is always available to provide fast response times and quick resolutions when you need them most. With a comprehensive range of products from leading brands such as Schlage, Medeco, and Kaba Simplex, you can trust us to find the right solution for any situation. We take pride in offering superior customer service that exceeds expectations each time – no matter how complex or challenging the task may be.
Comprehensive Solutions For All Lock Types
Lock Specialists has complete solutions for all types of locks. They install high-security locks, install safes in homes and businesses, install deadbolt locks, install panic bars in businesses, help people get into their homes and businesses when they're locked out, and install and program smart locks.
Our highly trained professionals have the expertise to handle any type of security solution you require. We guarantee that our products are of the highest quality with a commitment to service excellence. Our locksmiths are well-versed in their craftsmanship and provide tailored solutions to meet your unique needs. Whether it's adding an extra layer of security or updating an existing system, we can do it all.
We understand how important it is to be able to trust your home or business security systems. That's why Lock Specialists offers a wide range of reliable solutions designed to provide maximum safety and peace of mind. With years of industry experience under our belt, you can rest assured knowing that you are getting the best possible service when you choose us as your go-to provider for all things related to locksmithing.
Secure Residential Properties
Since our founding, Lock Specialists has been helping residential customers secure their homes and properties with top-notch lockout services. With years of experience in providing broken key extraction services from locks and mailbox lock installation and repair services, we have become the go-to source for reliable garage door lock installation and repair services. As a reliable residential locksmith, we install deadbolts that are meant to make your home safer.
We not only offer complete service packages, but we also help you in an emergency when you need it most. Our team is committed to making sure each customer gets the protection they deserve through dedicated service and quality products. We understand how important it is for you to feel safe in your home, so let us help give you peace of mind with our dependable solutions!
Commercial Property Security Solutions
Lock Specialists has been a trusted partner in the community for years, providing secure residential properties. We understand that commercial property owners also require reliable security solutions to protect their businesses and investments. That is why we offer comprehensive locksmith services tailored to meet any customer's needs. Our experienced technicians are certified and trained in all aspects of commercial locksmithing including strike plates, panic bars, lock repair, key duplication, and lock installation.
We pride ourselves on providing our customers with the best service possible when it comes to securing their business premises or commercial spaces. Whether you need new locks installed or existing ones serviced, Lock Specialists can assist you every step of the way. We have an extensive selection of products from trusted brands as well as highly skilled technicians who can perform installations quickly and efficiently while adhering to safety protocols at all times. To ensure your peace of mind, we provide ongoing maintenance plans so that your locks stay current and functioning optimally for years to come.
At Lock Specialists, our ultimate goal is to make sure that businesses remain safe and secure from unauthorized access or tampering. With decades-long experience in delivering top-tier security solutions combined with professional expertise in creating custom systems based on individual requirements – we guarantee satisfaction across all commercial sectors.
Residential Lockout Assistance
Lock Specialists provides residential lockout assistance to the Moorpark, Simi Valley, and Chatsworth areas. Our locksmiths are experienced in unlocking doors for all types of homes. We also provide access control system installation services as well as transponder key programming services. Additionally, we can install a keyless entry system that allows you to open your door without having to use keys at all.
Lock Specialists guarantees quick response times when it comes to emergency lockouts or any other type of residential service related to home security solutions. We have professional locksmith technicians on hand to help. Our commitment is to make sure each customer receives prompt and reliable service so they can get back into their home quickly and safely. All of our staff undergoes extensive background checks before being hired, so you can rest assured that your safety is our top priority.
Installation Of Strike Plates And Panic Bars
At Lock Specialists, we know how important it is to help our customers in Moorpark, Simi Valley, and Chatsworth who are locked out of their homes. We also provide commercial locksmith services to help keep their property secure. As part of our commitment to helping customers feel safe and secure, we offer the installation of strike plates and panic bars.
Strike plates are security devices that can be installed on doors to strengthen them against forced entry or kick-ins. Panic bars are push bar systems used as emergency exit devices for buildings during fires or other dangerous situations. Installing these types of devices will not only increase a building's safety but also make it easier for people to enter and exit quickly when needed.
We have been offering lock installation services for many years and strive to stay up-to-date on the latest technologies to ensure that our client's properties are always secure:
Our team is highly trained in installing strike plates and panic bars by utilizing top-quality hardware from reputable brands like Schlage, Kwikset, Baldwin, Medeco, and more.
We use advanced tools and technology such as jigsaws, routers, saws, and drills to precisely install all door hardware components so they fit perfectly into each opening.
All our installations come with a lifetime warranty so you can rest assured knowing your home or business is protected at all times.
Our experienced technicians have helped thousands of businesses across Moorpark, Simi Valley and Chatsworth keep their premises safe with reliable lock installation solutions tailored specifically to their needs. With our expertise in locksmithing combined with superior customer service, we guarantee satisfaction every time!
Repair Services For Damaged Locks
Since 1968, Lock Specialists has been a trusted mobile locksmith in Moorpark and Simi Valley. We have seen it all when it comes to damaged locks, from broken keys in car doors to faulty deadbolts on home entrances. Our skilled technicians can quickly figure out what's wrong with a lock and fix it or replace it as needed.
Our customers often tell us that their biggest worry is not knowing who they can trust with such an important job. At Lock Specialists, we take customer satisfaction seriously, which is why we guarantee quality workmanship, use only approved parts, and offer competitive prices. Additionally, our team of licensed professionals adheres strictly to industry standards so you can be sure your security will remain intact after each visit.
We understand that time is valuable, which is why our technicians come prepared with everything they need and arrive promptly at your location when needed. Whether you require emergency assistance outside of normal business hours or just need some routine maintenance done on existing locks, you can count on us to get the job done right!
At Lock Specialists, we understand how important it is for businesses to have access to secure and reliable key duplication and replacement services. Our team of experienced locksmiths has been providing this service in our community for many years. By utilizing the latest technology, techniques, and materials available in the industry, we ensure that your property remains safe and secure while also preventing any unauthorized entry.
We offer both traditional physical key duplication as well as modern digital solutions like remote control systems or smart-lock integration. With so many options available, you can rest assured that no matter what type of security system you require, Lock Specialists will be able to provide a dependable solution tailored specifically to meet your needs. We are committed to delivering exceptional customer service with each job we do and take great pride in maintaining high standards when working on projects involving key duplication and replacement.
Deadbolt Installation For Added Protection
At Lock Specialists, we understand that protecting your family and property is of utmost importance. To provide extra security to our customers, we offer professional installation of deadbolts on doors throughout their homes or businesses. Deadbolt locks are a great option for added protection since they require a key to be unlocked from the outside. This ensures that no one can gain unauthorized access without having the correct key.
Deadbolts also come with two different locking mechanisms: single-cylinder and double-cylinder. Single-cylinder deadbolts use a key on the exterior side of the door and a thumb turn on the interior side. Double-cylinder deadbolts require keys on both sides, making them more secure but less convenient if you need a quick exit in case of an emergency. Our experts can help you decide which type works best for your particular application. Then, we'll make sure it's installed correctly so that it can keep out unwanted people.
Rekeying Services To Enhance Safety
Rekeying services are like putting a new lock on an old door – they provide the same level of security without needing to replace existing hardware. At Lock Specialists, we offer rekeying services to enhance safety and peace of mind for our customers:
Rekey locks, both residential and commercial:
Replace pins and springs in the cylinder core
Create new keys for each lock you own
Duplicate keys that match your existing ones
Our experienced professionals have years of experience performing rekeying services quickly and efficiently. We ensure all locks meet industry standards, so you can rest assured knowing your property is secure. In addition, our team will always check for other potential risks before leaving the job site. We want you to know that with us by your side, your home or business is safe from intruders.
Lock Repairs And Key Replacements
Lock Specialists has been providing lock repairs and key replacements to customers throughout our community for many years. Our experienced technicians know a lot about all of the major brands of door locks, including padlocks, combination locks, and electronic locks. We provide services such as cylinder replacement, deadbolt repair, rekeying existing locks, installing new hardware, and much more.
Our team offers fast response times and reliable service so you don't have to worry about getting locked out or dealing with a broken lock again. We take pride in helping people reclaim their freedom when they are unable to access their property due to faulty locks or lost keys. At Lock Specialists, we strive to make sure each customer is satisfied with the quality of our workmanship and attentive customer service.
Safes, Vault And Cabinet Locks
At Lock Specialists, our expertise is not limited to repairs and replacements. We also specialize in safes, vaults, and cabinet locks that offer a haven for your most valued possessions. Our skilled technicians can provide the highest levels of security when it comes to protecting what matters most from theft or damage.
We have been offering these services for many years, so we understand the importance of high-grade locking mechanisms used in high-security vaults, cabinets, and safes. With cutting-edge technologies like biometric scanners and digital password entry systems built into high-quality products, you can trust us to keep your valuables safe with reliable and effective lock solutions.
Our customers benefit from our knowledge of industry best practices when it comes to installing and maintaining their vital assets within secured locations while having peace of mind knowing they're protected by the cutting-edge technology offered at Lock Specialists. Whether you need help securing jewelry boxes, important documents, or anything else valuable, we will make sure to maximize protection without compromising access control measures.
Emergency Services
Lock Specialists offer emergency services to our community members 24/7. Our team of experienced locksmiths is ready to respond quickly and efficiently whenever there is a need for lock repair or lockout assistance.
We understand that the security of your home, business, or vehicle is important; hence we strive to provide fast service with utmost priority given to safety. We will send a technician out within an hour of receiving your call so that you can get back into your premises as soon as possible.
All technicians are certified professionals who have been trained in the latest techniques and technologies used in the industry
They carry spare parts on their vans and use specialized tools only available to licensed locksmiths
Our team works diligently to ensure customers' satisfaction while providing high-quality workmanship
In addition to emergency services, Lock Specialists also provide preventative measures such as changing locks, installing new ones, rekeying existing locks, and more. We take great pride in protecting not just the property but also the people – after all, it's our mission! Thanks to this commitment, we've become one of the most trusted names in town when it comes to reliable lock solutions.
High-Security System Installations
For years, Lock Specialists has been a sentry of safety for our community. Like a vigilant soldier keeping watch over the castle walls, we have provided top-of-the-line installations and repairs to ensure that high-security systems protect residents from the unwelcome intrusions of criminals. Our team is dedicated to providing state-of-the-art lock solutions that can fit any budget or home size.
We understand how important it is for people to feel secure in their homes and guarantee each installation job with utmost care and attention. We make sure our customers are completely satisfied before leaving their premises. In addition, our locksmiths use only quality materials and modern technologies so you don't have to worry about your security system failing you when you need it most. With us on guard, rest assured your property will be protected against unwanted visitors day and night.
Expert Advice On Home Security
At Lock Specialists, we take great pride in our ability to provide quality locksmith services for the community. Our years of experience have enabled us to develop a comprehensive understanding of both residential and commercial security systems. We understand that each property has its own unique security needs and are committed to providing expert advice on home security solutions tailored to your specific needs.
We offer free consultations with one of our certified locksmiths, who can assess your current home or business security system and help you determine which products and services best meet your requirements. From basic keyed entry locksets to high-security deadbolts, our team is here to advise you on the most appropriate options available. In addition, we also specialize in CCTV installation, access control systems, doorbell cameras, and gate automation technology – all designed with modern-day convenience and safety in mind.
Our goal is always to ensure that every customer receives reliable protection from potential intruders without sacrificing personal comfort or ease of use. With an extensive range of lock types, including electronic locks for added security along with professional installation and maintenance services, Lock Specialists provides the peace of mind needed by homeowners throughout our local area.
Frequently Asked Questions
How Long Have You Been In Business?
For the past five decades (50 years), Lock Specialists have been providing their expertise and services to the community. Our commitment to excellence has enabled us to serve customers with a variety of needs, including residential locksmiths, commercial locksmiths, automotive locksmiths, emergency lockout services, and more. As our loyal customers can attest, we are dedicated to providing top-notch service at competitive prices.
When it comes down to it, how long have you been in business? The answer is simple: 50 years! That's half a century of experience in keeping your property safe against intruders and safeguarding all that you hold dear. We understand that safety isn't something you should take lightly; for this reason, we strive every day to provide quality workmanship and customer satisfaction on every job. With such an impressive track record behind us, you can rest assured knowing that any security concerns or questions will be addressed quickly by one of our trained professionals.
At Lock Specialists, we believe in creating liberation through protection – so why not let us help you begin living confidently again? You'll never regret putting your trust in us when it comes to ensuring the safety of yourself and those around you. Don't wait another day; contact Lock Specialists today for reliable solutions backed by over fifty years of experience!
What Kind Of Customer Service Can I Expect?
At Lock Specialists, we understand that customer service is of utmost importance. With 50 years of experience in the industry, our team provides an unparalleled level of excellent and reliable services to ensure complete satisfaction for all customers.
We try to build strong relationships with each person by giving them a personalized approach that fits their needs and goals. Our experienced professionals are trained to provide honest advice and comprehensive recommendations on how best to secure your property while remaining within budget. We also offer competitive pricing so you can get the most value out of our services.
Our commitment extends beyond installation or repair; we take pride in knowing that every job done is up-to-date with current regulations and standards as well as being efficient, cost-effective, and safe. We guarantee high-quality workmanship with no hidden fees or unnecessary charges—just dependable customer care from start to finish!
What Kind Of Payment Methods Do You Accept?
At Lock Specialists, we understand how important it is to have secure locks that are easy to use and can be accessed whenever you need them. We accept a variety of payment methods for our services, so you can choose the one that fits your needs best.
Imagery: Our locks come in all shapes and sizes – from traditional deadbolts to high-tech digital security systems – giving you the freedom to select what works best for your environment.
We offer several options when it comes to paying for our lock services, including cash, credit/debit cards, PayPal, or even an installment plan. This ensures that no matter your budget or preference, you will find a payment method suitable for your situation. Our customer service team is also always available via phone or email if you need any additional help navigating these options.
Furthermore, we provide flexible pricing structures which allow us to tailor our prices according to customers' individual needs. We guarantee the most cost-effective solutions that don't sacrifice quality, whether you need complex installation work or just simple repairs. We prioritize transparency with our clients by providing detailed breakdowns of costs before any work begins so there won't be any surprises down the line.
At Lock Specialists, we strive to give every customer access not only to reliable security products but also peace of mind knowing their funds are being handled securely and responsibly at all times. From start to finish, we make sure everything runs smoothly so you don't have to worry about anything else besides enjoying your newfound sense of safety and protection.
Do You Offer Discounts For Seniors/Military Personnel?
At Lock Specialists, we understand the needs of our community, especially the elderly and those in military service. We are pleased to offer discounts for both seniors and military personnel. These special rates provide meaningful savings on our wide range of services, which include key duplication, lock repair, installation, and rekeying.
We also strive to make payment methods as convenient as possible for these groups. Our company accepts all major credit cards, cash payments, or checks made out to "Lock Specialists." In addition, we can arrange online payments through PayPal and other secure channels so you can pay from anywhere at any time with just a few clicks of your mouse or taps on your screen.
We value the trust that customers have placed in us over the years and are proud to be able to extend this additional benefit to those who serve our country and communities. By offering discounted services along with flexible payment options, we hope that more people from these two populations will take advantage of what Lock Specialists has to offer.
Conclusion
For over 50 years, Lock Specialists has provided our community with the highest quality of service. Our commitment to customer satisfaction is unparalleled, as we strive to ensure that each one of our customers receives the best possible results. We are available 24/7 to answer any questions or concerns you may have about your security needs.
We accept a variety of payment methods so that no matter what your budget is, we can provide the right solution for you. Furthermore, we offer discounts to seniors, military personnel, and other groups to make sure everyone receives the protection they deserve at an affordable price point.
At Lock Specialists, securing homes and businesses isn't just our job; it's our passion. With decades of experience, we are sure that we can offer unbeatable locksmith services that are backed by reliability, trustworthiness, and skill. So if you need help keeping your property safe from intruders, then look no further than Lock Specialists – where peace of mind is a guarantee!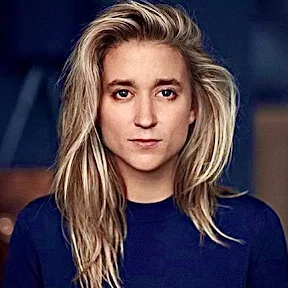 Web Developer, Content Manager, SEO Specialist, Affiliatie Marketer.