The lock is often seen as a symbol of security for protecting your business—the ultimate barrier between what we have and those who would take it away. For businesses, this symbolism has an even greater weight to bear—the responsibility to protect not only their physical assets but also the trust placed in them by employees, customers, and partners. Lock Specialists, serving Simi Valley, Moorpark, and Chatsworth, understands that responsibility well and offers commercial locksmith services designed to keep business premises safe from unauthorized access while still allowing easy entry for authorized personnel.
At Lock Specialists, our qualified team is an expert in designing secure master key systems tailored to any type of business environment or customer requirements. Whether you need new locks for your office building or keyless access control solutions for places like warehouses or construction sites that are hard to get to, our experienced technicians can help you figure out the best way to get the most security without sacrificing convenience.
We understand that each business has its own unique needs when it comes to protecting their valuable assets, which is why our commercial locksmith services provide customized solutions based on individual circumstances. Our goal is to help create a safe workplace where staff feel secure while going about their daily tasks and customers can be confident in knowing that their data is protected against malicious threats.
Security Solutions
At Lock Specialists, we understand the importance of protecting your business assets. We have a number of security options to make sure that your property is safe from theft and other dangers. Our services include keyless entry systems, access control systems, biometric locks, surveillance cameras, and other security measures. With our expertise in lock installation and repair, you can trust us with all of your business needs.
Keyless entry systems let you control who can get into certain parts of your building without having to use keys. Access control systems add extra layers of security by requiring more than one form of ID before letting someone into a certain area. Biometric locks are becoming more and more common because they use fingerprint scans instead of numbers or keys to prove who you are. Surveillance cameras are also important because they add another layer of security to your business and can help you find possible intruders faster.
Our experienced team at Lock Specialists has earned a reputation for delivering high-quality service while remaining competitively priced when it comes to commercial and business locksmith services across the Simi Valley, Moorpark, and Chatsworth regions. We take pride in being able to meet any special needs you may have so that you get exactly what you need each time you use our services.
Types of Locks
At Lock Specialists, we understand the importance of protecting your business assets. We offer a range of commercial locksmith services to meet all of your security needs. Our experienced technicians can provide advice on the best lock system for you and will install it with precision and care.
We specialize in keyless entry systems that make use of biometric locks such as fingerprint scanners or facial recognition technology. These are ideal for businesses who want to maintain high levels of security without compromising convenience. For those looking for an even more secure solution, we also offer digital locks and magnetic locks which require a unique code or card access to unlock them.
Our team is dedicated to providing our clients with unparalleled quality service and peace of mind when it comes to their safety and security requirements. Whether you're looking for a traditional locking system or something more advanced like keyless entry, we have the expertise to ensure that your business assets are always protected. Contact us today at Lock Specialists if you would like to learn more about how we can help safeguard your property.
Professional Installation
Lock Specialists, serving Simi Valley, Moorpark and Chatsworth, recognizes the importance of professional installation for commercial locksmith services. With a full understanding of how to secure businesses' assets effectively and efficiently, Lock Specialists is dedicated to providing customers with reliable solutions that meet their requirements.
Through the use of advanced technology coupled with years of experience in the industry, Lock Specialists ensures that all installations are tailored precisely to meet each customer's specific needs. The team at Lock Specialists understands that every business has different security challenges, which can vary from door access control systems to high-security mechanical or electronic locking devices. As such, they provide customized solutions based on individual needs while also taking into account budget concerns.
At Lock Specialists, clients receive detailed consultations in order to identify potential issues before any work begins. This helps ensure proper installation so that businesses have peace of mind knowing their assets are protected by the most efficient and effective lock system possible. Through thorough assessment and experienced technicians who understand the complexity behind these commercial locksmith services, businesses can rest assured their investments will remain safeguarded for years down the road.
Emergency Services
At Lock Specialists, we understand that unexpected emergencies can occur anytime and anywhere. Therefore, our team of locksmiths is available to serve businesses in Simi Valley, Moorpark and Chatsworth with emergency services. Our experienced technicians are equipped to handle a variety of commercial lockouts and emergency lock repairs as quickly as possible, so you don't have to worry about business assets being at risk for an extended period of time.
We also offer replacement services for broken or worn-out locks. If your key has been lost or stolen, there's no need to panic—we provide duplicate keys on site. In addition, if there's ever an issue beyond repair due to age or wear and tear, we can replace the entire cylinder or deadbolt system right away.
Our commitment is to ensure that each customer receives the highest quality service when it comes to emergency locksmithing needs. We try to go above and beyond your expectations by doing work quickly and professionally. This will give you peace of mind that your business is safe from any possible threats.
Benefits Of Hiring A Commercial Locksmith
We at Lock Specialists know that business owners want to make sure that their assets are safe. Hiring a commercial locksmith is one way to protect those valuable items from theft or damage. There are many benefits associated with hiring a professional locksmith for your business needs.
First, the Lock Specialists team can give you high-quality security systems and hardware that are made just for your office. This will give you peace of mind knowing that all doors, windows, safes, and other access points are secure. We also offer emergency service in Simi Valley, Moorpark, and Chatsworth, so you can get assistance whenever it's needed.
Second, if you have a skilled locksmith on hand, they will know exactly what to do if you get locked out because you lost your keys or forgot the combination. Our knowledgeable technicians have seen just about every kind of situation before and can help get you back into your building without damaging any property or causing delays in operations. Additionally, our services extend beyond simply unlocking doors—we also provide key duplication services as well as rekeying existing locks if necessary.
Finally, enlisting the expertise of a local commercial locksmith gives businesses access to reliable products and expert advice when making decisions about important security matters such as surveillance cameras or alarm system installation. With years of experience helping companies across Simi Valley, Moorpark, and Chatsworth keep their premises safe and sound, trust Lock Specialists for all your commercial locking needs!
Conclusion
At Lock Specialists, we understand the importance of protecting your business assets. We provide top-notch commercial locksmith services to businesses in Simi Valley, Moorpark, and Chatsworth for superior security solutions. Our expert technicians install a variety of locks, from basic deadbolts to sophisticated electronic access control systems, with professional installation to fit any budget or need.
Lock Specialists also offers emergency services, 7 days a week, if you get locked out or if there is a problem with your locks. With our wide range of products and services, you can be sure that all of your security needs will be taken care of quickly and professionally by skilled technicians who have been trained and certified by the industry's top manufacturers.
Choose Lock Specialists as your go-to commercial locksmith service provider if you want to feel safe and secure. Our team will work closely with you every step of the way to make sure that your business is safe and that problems are solved quickly so that your business doesn't have to stop. Get started now by contacting us today—let us help protect your valuable assets!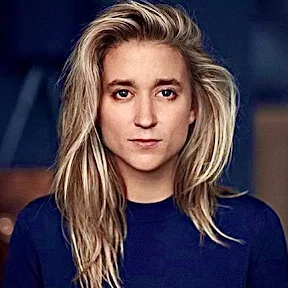 Web Developer, Content Manager, SEO Specialist, Affiliatie Marketer.