Welcome to Lock Specialists, the top locksmith service in Chatsworth! We understand that when you're stuck with a locked door or other security issues, it can be stressful and time-consuming. That's why we offer our clients fast, reliable help for all their lock needs. With years of experience in commercial and residential services, we have the expertise necessary to provide exceptional service every time.
At Lock Specialists, we believe everyone should feel safe and secure within their own space. That's why we strive to give you peace of mind by providing dependable solutions tailored to your specific needs. Our skilled technicians are able to repair any type of locking system quickly and efficiently so that you don't have to wait around for long periods of time. We also keep up with the latest trends in technology so that your property is always protected with cutting-edge systems designed for maximum safety.
We're here to get you unstuck as soon as possible – no matter what kind of problem you're facing. So if you're looking for quick, quality locksmith services in Chatsworth, look no further than Lock Specialists! Contact us today and let us show you why we are the best choice for all your security needs.
Benefits Of Professional Locksmiths
At Lock Specialists, we understand that having a secure space is essential for any business. That's why our team of professional locksmiths provides commercial clients with the best security solutions. We offer key duplication, lock installation and maintenance services as well as emergency services to ensure your peace of mind.
Our experienced technicians are on-call to help you solve all types of lock problems quickly and efficiently. With their years of expertise in the field, they can provide reliable advice on how to keep your business safe from intruders or thieves. Plus, they're always up-to-date on the latest technologies, so they can install sophisticated locking systems if needed.
We know that businesses need fast, effective solutions when it comes to securing their premises. That's why, at Lock Specialists, we strive to provide superior service every time. Our goal is to make sure your property is protected and give you the confidence that comes with knowing your building is safeguarded by top quality security solutions.
Types Of Services Offered
At Lock Specialists, we offer a wide range of locksmith services to help keep you safe and secure. Our experienced technicians are certified in key duplication, lock installation, lock repair, key replacement, and rekeying services. We understand the importance of having reliable security measures for your home or business; therefore, our team is dedicated to providing quality workmanship that meets all necessary standards.
We have the experience and expertise needed to provide top-notch service on any type of job. Whether it's basic key cutting or complex master keying systems, we can handle it all with ease. And if you ever need urgent assistance due to being locked out or needing emergency repairs done fast, then don't hesitate to call us! We guarantee prompt response times so that you never feel stranded when faced with an unexpected problem related to your locks and keys.
Our comprehensive service includes free consultations and estimates for any project you may have in mind. Let us help make sure that your property's security is up-to-date and functioning properly – contact us today!
Factors To Consider When Choosing A Locksmith
Choosing a locksmith can be like a game of chance – it's important to select the right one who will deliver reliable services. Like any other business, when choosing a locksmith you should consider their reputation, cost of services, range of services and emergency availability. However, in order to make sure that you're getting the level of expertise that is required for your particular situation, it's essential to check the accreditation level of your prospective locksmith.
The first step in finding the right locksmith is researching their reputation; this includes reading online reviews and asking friends or family members if they have had experience with them. It's also worth considering how long they've been established, as this can give an indication of whether they are able to provide quality service over time. If possible, try to find out what type of qualifications and training the locksmith has received. This way, you'll know if they have the necessary skill set for dealing with whatever specific issue you may need help with.
It's important to ask about pricing before hiring a locksmith so that there aren't any hidden costs later on down the line. You should also inquire about their range of services – from basic key cutting through to complex security systems installation – as this will allow you to determine whether they are suitable for your particular needs. Finally, make sure that they offer 24-hour emergency assistance just in case anything happens outside regular working hours.
When selecting a professional locksmith, it pays off to do some due diligence beforehand by checking their credentials, background and past performance record – all these factors contribute towards ensuring maximum safety and peace of mind knowing that everything is taken care of properly by someone who knows exactly what they're doing!
Safety Tips For Hiring A Locksmith
At Lock Specialists, we understand the importance of safety when it comes to hiring a locksmith. After all, you're trusting someone with access to your home or business and its security systems. That's why we believe that researching potential locksmiths is key before committing to any service. Here are some tips for finding safe and reliable locksmith services in Chatsworth:
First, research online reviews from past customers on reputable websites like Google and Yelp. This will give you an idea of how satisfied people have been with their experience at the locksmith's shop. Additionally, inquire about certifications and licenses held by the company, as this is an indication of professionalism and knowledge within the industry. Also, make sure they provide up-to-date insurance coverage in case anything goes wrong during the repair process.
Finally, always get quotes in writing, so there won't be any surprises once the job has been completed. Make sure to read through these documents carefully before signing off on them. If something doesn't seem right or if terms aren't clear enough, don't hesitate to ask questions until everything makes sense. By following these steps ahead of time, you can rest assured knowing that you're working with experienced, trustworthy professionals who will do their best to meet your needs quickly and efficiently!
Frequently Asked Questions
At Lock Specialists, we understand the need to hire a trusted locksmith in Chatsworth. We know the importance of finding services that you can trust and rely on for your security needs. You may find yourself asking how much it would cost to hire a locksmith in Chatsworth? Well, this is something that varies depending on a few factors, such as complexity of work or materials needed.
Take the case of Mrs. Lopez, who recently moved into her new home in Chatsworth and hired us to re-key all her doors and install new locks throughout her house. She was able to get an estimate before hiring us, so she knew exactly what it would cost upfront. We were able to provide fair pricing based on our experience with similar jobs and carefully outlined our services ahead of time. So Mrs. Smith was confident about the costs involved when she made her decision to hire us for her locksmithing needs.
We believe that transparency is key when it comes to providing top quality service at an affordable price point for customers in Chatsworth looking for reliable locksmiths. Our team has been working since 1970 providing exceptional customer service while also ensuring safety with experienced technicians available across California ready to serve any lock related problem efficiently and effectively within budget constraints set by clients like Mrs Smith using only high quality products from leading brands in the market today.
Whether you're locked out of your car or looking to upgrade your home security system, our team here at Lock Specialists will be sure to help you find everything you need! Get in touch now if you'd like more information about our services or quotes tailored specifically for your job requirements – no matter how big or small they are!
What Qualifications Do Locksmiths Need?
At Lock Specialists, we understand the importance of finding a certified and qualified locksmith for your security needs. That is why it is essential to know what qualifications are required for professional locksmiths when searching for one. Below, we discuss the necessary training qualifications and licensing requirements that all locksmiths should have in order to be considered proficient.
When hiring a locksmith, it's important to ensure they possess the appropriate skill set by asking questions such as "What type of locksmith qualifications do you have?" or "Are you professionally trained and certified?" Professional locksmiths must meet certain educational criteria before being hired. This includes having extensive knowledge of different types of locks, keys, entry systems, installation methods, and safety protocols. Additionally, most states require that professional locksmiths obtain their licenses from state-approved agencies or organizations like ALOA (Associated Locksmiths Of America). Obtaining this certification proves that a person has completed the necessary coursework and passed exams related to their trade.
In addition to formal education and certifications, many reputable companies also require potential employees to undergo hands-on training under experienced professionals prior to working on customer projects alone. Companies may ask prospective hires about their previous work experience with specific lock brands, as well as any additional specialized courses taken related to lock technology or installation techniques. This ensures that all technicians employed at Lock Specialists are knowledgeable in both industry standards and best practices concerning service delivery and client satisfaction.
At Lock Specialists, we take great pride in our ability to identify highly skilled candidates who not only meet but exceed the criteria needed for providing exceptional services within our community. Our team consists of expertly trained professionals licensed through recognized agencies, so customers can feel confident knowing they're receiving quality solutions backed by reliable experts. Contact us today if you need help getting unstuck with top-rated locksmith services in Chatsworth!
Is It Safe To Give A Locksmith Access To My Home?
At Lock Specialists, we understand the importance of safely hiring a locksmith to access your home. Home security is always in the forefront of our minds, and it's not something that should be taken lightly. When considering trustworthiness for a locksmith, there are some important security measures you can take to ensure that your home remains safe throughout the process.
Here are four tips to help you confidently make sure you're getting the best service:
Research: Take time to research local businesses, read customer reviews and look out for any red flags before making an appointment.
Verify credentials: Make sure they have appropriate qualifications and certifications which guarantee their experience with working on different types of locks.
Ask questions: Get as much information upfront about what type of services they provide and how long it will take them to complete the job. Don't be shy! This is your chance to ask all the necessary questions concerning safety protocols during their visit.
Compare prices: Prices can vary depending on location, so compare quotes from multiple providers before settling on one company.
Choosing a reliable locksmith who has access to your property shouldn't be taken lightly or done without ample research into their qualifications, skill level and pricing structure first. At Lock Specialists, we believe it is key (no pun intended!) for customers to feel secure knowing that only qualified professionals are handling their lock needs in order to protect their family and assets at home or work environment. That's why our team of experienced technicians go through intensive training sessions and use up-to-date tools when servicing residential homes or commercial buildings – so clients like yourself can enjoy peace of mind when it comes to safety matters related to locksmithing services!
Are Locksmiths Insured?
At Lock Specialists, we understand the importance of insurance for locksmiths. When it comes to protecting your home and its contents from any potential risks associated with an unqualified or uninsured locksmith, having a policy that covers you is essential.
We want our customers to be aware of their options when selecting a locksmith service provider. That's why we are always ready to answer questions about the coverage and liability protection associated with hiring us as your preferred professional locksmith company.
Here are five important points about our insurance policies:
We provide comprehensive coverage for all services provided by our certified technicians.
Our policy limits liability in case something goes wrong during the course of repairs or installations.
We guarantee full replacement value on all parts used in projects completed by our team members.
Any accidents, damages or injuries sustained while working on customer property will be covered under our insurance plan.
All claims filed against us will be handled quickly and efficiently by our experienced staff.
At Lock Specialists, we take pride in providing top quality services at competitive rates – backed up by reliable insurance policies and unparalleled customer service! So if you're looking for a trusted provider who offers both peace of mind and excellent workmanship, look no further than Lock Specialists!
Conclusion
At Lock Specialists, we understand that getting stuck isn't an ideal situation and can be stressful. That's why when it comes to locksmith services in Chatsworth, our team of highly qualified professionals are on hand 24/7 to help you get back on track.
The cost of hiring a locksmith is relatively low compared with the peace of mind gained from knowing your property is safe and secure. With our expertise and experience, we ensure all work is carried out safely and securely, so you can rest assured that there's no risk involved. All our staff are insured too – just one more way we protect both you and your belongings at Lock Specialists.
So if you're ever in need of reliable locksmith services in Chatsworth, don't hesitate to contact us here at Lock Specialists – we'll make sure you're never left hanging around!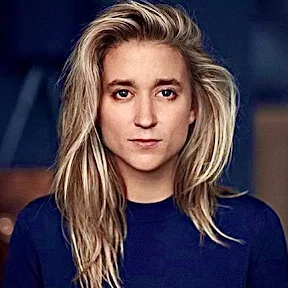 Web Developer, Content Manager, SEO Specialist, Affiliatie Marketer.