Simi Valley's Best Locksmith: Fifty Years of Experience and Expertise
Lock Specialists has been the trusted locksmith Simi Valley has relied on for 50 years to provide commercial property managers with dependable and efficient services. Our team is well-versed in all aspects of security, from lockouts to rekeying services and beyond. As mobile locksmiths, we are available 24/7 for emergencies or can come onsite at your convenience. We understand that the safety and security of your business depend upon our expertise as certified locksmiths servicing Simi Valley area businesses—so you can trust us to provide superior service every time. Whether you're looking for keyless entry solutions or just need maintenance on existing systems, we offer an array of secure options tailored specifically to meet each customer's individual needs. So when it comes to finding a professional locksmith in Simi Valley who has decades' worth of experience behind them, look no further than us.
Professional locksmith services
We understand that protecting your properties is of utmost importance to you, which is why we offer a wide range of services designed to meet all your security needs.
Our emergency lockout service can help you gain access to any locked building or room quickly and safely. Our experienced technicians are available 24/7, so you never have to worry about being stuck outside in an emergency situation.
We also provide rekeying services for existing locks when keys are lost or stolen. This allows us to change the internal components of the lock without replacing it entirely, saving time and money while still ensuring maximum security for your property with just lock service.
If you're looking for more comprehensive protection, we offer the installation of state-of-the-art security systems as well as CCTV surveillance cameras that can be monitored remotely from anywhere in the world using a smartphone app or computer software program.
Finally, our fully licensed team provides regular maintenance and repair on all types of locksets, including deadbolts, knob sets, mortise cylinders, and more, so they remain in top condition at all times. We also carry a variety of replacement parts, should anything need replacing due to wear and tear over time.
With our extensive experience in the industry combined with high-quality products and customer service standards that are second to none, there is no better choice than our professional locksmith services when it comes to keeping your commercial properties safe.
For all your locksmith needs, from lock installation to repair and maintenance, our experienced team of professional locksmiths in Simi Valley is here to provide reliable services. Now let's take a look at our emergency lockout services.
Key Takeaway: Our professional locksmith services provide Simi Valley with reliable and secure solutions for commercial property managers. We offer emergency lockout service, rekeying, installation of security systems, CCTV surveillance cameras, and regular maintenance and repair on all types of locksets.
When it comes to property management, the need for emergency lockout services is a reality. Whether you're dealing with an uncooperative tenant or a lost key, having access to reliable and professional locksmiths can be invaluable. At Lock Specialists, we provide 24/7 emergency lockout services in Simi Valley, CA, that are designed to get you back into your property quickly and safely.
Our team of experienced locksmiths has been serving the area for over 50 years and understands how important it is to gain entry as soon as possible. We offer fast response times so that you don't have to wait around for hours on end before gaining access again. Our technicians will arrive at your location equipped with all the necessary tools and equipment to get the job done right away.
We also specialize in rekeying services, which allow us to change out existing locks without needing to have new ones installed entirely. This can be especially useful if keys have gone missing or if tenants move out unexpectedly, leaving their keys behind, allowing you to regain control of your property immediately without worrying about the security risks associated with old locks being left intact.
In addition, our team provides the installation of high-security systems such as deadbolts, padlocks, electronic door openers, and more that help keep intruders out while giving you peace of mind knowing that your property is secure when not in use or occupied by tenants. We also offer regular maintenance checks on these systems, so they stay up-to-date with any changes in technology or regulations regarding safety standards, ensuring maximum protection at all times.
Finally, we provide lock repair services should any damage occur due to wear and tear over time or other unforeseen circumstances like vandalism or break-in attempts, allowing us to fix whatever issue arises promptly so there are no delays getting back into your premises again. With our comprehensive range of emergency lockout services available throughout Simi Valley, CA, you can rest assured knowing that Lock Specialists has got you covered no matter what situation may arise.
Emergency lockout services are an essential part of keeping your property secure. With our experienced and certified locksmiths, you can be sure that your lockouts will be handled quickly and professionally. Now let's move on to the next topic—rekeying services.
Key Takeaway: Lock Specialists provides 24/7 emergency lockout services in Simi Valley, CA, with fast response times. Our locksmiths offer rekeying services, the installation of high-security systems, and lock repair to ensure maximum protection for your property.
Rekeying services are an important part of property management. It is the process of changing a lock so that it can only be opened with a new key while keeping the same lock and hardware in place. Rekeying is an effective way to protect your property from unauthorized access without having to replace all existing locks.
When you hire a professional locksmith for rekeying services, they will come to your location and inspect each door or window that needs rekeying. They will then remove the cylinder from each lock and change out the pins inside so that any old keys will no longer work on them. If needed, the locksmith may also suggest additional security measures, such as installing deadbolts or high-security cylinders.
The benefit of rekeying is that it's much more cost-effective than replacing all existing locks with new ones, especially when dealing with multiple doors or windows throughout a building or complex. Additionally, by using one master key system for all locks, property managers can easily control who has access to which areas at any given time without needing to keep track of multiple sets of keys for different locations within their properties.
The flexibility of rekeying is advantageous, as it allows you to customize the security setup according to your specific requirements. You can determine how many different types of keys are needed depending on who has access rights at any given time, whether it's one person with full access across all areas or multiple people with limited access in certain parts of the building or complex. This eliminates the need for complicated procedures such as replacing entire locking systems when someone moves in or out or changes roles within your organization and provides a cost-effective solution that can be implemented quickly and easily.
Overall, hiring a fully licensed professional Simi Valley locksmith for rekey services provides peace of mind knowing that only authorized personnel have access to certain areas within your properties, protecting both tenants and owners alike from potential break-ins and other unwanted intrusions.
Our rekeying services are designed to keep your property secure and up-to-date with the latest locksmith technology. For even more peace of mind, we offer security system installation for added protection.
Key Takeaway: Hiring a professional Simi Valley locksmith for rekey services is cost-effective, provides flexible security options, and ensures that only authorized personnel have access to certain areas. Cost savings from not replacing all existing locks are among the advantages. With a single master key system, you can easily control who has access.
Security System Installation
Property managers in Simi Valley, CA, have the responsibility of ensuring their properties are secure and protected from intruders. Installing a security system is one of the best ways to protect your property and give you peace of mind. A professional locksmith can help you install a reliable security system that will keep your property safe.
At Lock Specialists, we offer comprehensive security system installation services for commercial properties in Simi Valley, CA. Our experienced technicians are trained to install all types of systems, including access control systems, CCTV cameras, motion sensors, alarm systems, and more. We also provide maintenance and repair services for existing security systems, so they remain effective over time.
Our team takes pride in providing quality service with minimal disruption to your business operations or tenants' daily routines. We use only top-of-the-line products from trusted brands like Honeywell and Bosch, so you can be sure that your property is well-protected at all times. Additionally, our team is available 24/7 for emergency lockouts should an intruder gain access to the premises after hours or on weekends when no staff members are present on site.
We understand the importance of property managers ensuring their buildings are secure at all times, which is why we strive to provide efficient yet thorough service every time we visit a client's location in the Simi Valley, CA, area. If you need assistance installing or maintaining a security system at your commercial property, please contact us today.
Installing a security system is an important part of protecting your property, and it's essential to have a reliable locksmith you can trust. Now let's look at the importance of regular lock maintenance and repair.
Protect your commercial property in Simi Valley, CA, with a reliable security system installed by the experienced technicians at Lock Specialists. We provide 247 emergency lockouts and use top-of-the-line products from trusted brands. #locksmithSimiValley
Click here to tweet.
Lock Maintenance & Repair
Property managers have a lot of responsibility when it comes to maintaining the locks on their properties. Not only do they need to ensure that the locks are secure, but they also need to ensure that they are in good working order. That's why hiring a professional locksmith is essential for property managers in Simi Valley, California.
A licensed and experienced locksmith can provide maintenance and repair services for all types of lock systems, including deadbolts, knob sets, lever handles, mortise cylinders, keyless entry systems, and more. They can inspect existing hardware for signs of wear or damage and replace any components that may be worn out or broken. In addition to replacing parts such as springs or pins inside the lock cylinder itself, a qualified technician can also lubricate moving parts with graphite powder or other specialized products designed specifically for use on door hardware. This helps reduce friction between metal surfaces, which could otherwise cause them to stick together over time, leading to premature failure of the locking mechanism.
In some cases, an existing lock system may have been compromised due to forced entry attempts or vandalism, and it may be necessary for a locksmith in Simi Valley, CA, to rekey the entire system. This process involves changing internal components within each individual lock so that none of the original keys will work anymore while allowing new ones issued by your trusted service provider access after being properly programmed into each device according to manufacturer specifications.
It is important from both a security and efficiency standpoint to have functioning doors, as tenants and guests need to be able to move freely throughout the building without any delays caused by malfunctioning hardware issues such as sticking latches or broken deadbolts. A reliable local business specializing in commercial-grade door hardware solutions can help keep everything running smoothly, no matter what type of property you manage.
Key Takeaway: Property managers in Simi Valley, CA, should hire a licensed and experienced locksmith to maintain their locks. This includes inspecting existing hardware, replacing worn-out parts, lubricating moving parts, and rekeying compromised systems for increased security.
Frequently Asked Questions About Simi Valley Locksmith
How much does a local locksmith cost?
The cost of a local locksmith in Simi Valley, CA, can vary depending on the services required. Generally speaking, basic lock and key services start at around $50 for residential properties and may increase up to $150 or more for commercial property managers. More complex services, such as rekeying or the installation of high-security locks, could be priced higher than that. It is important to get an estimate from your local locksmith before any work begins, so you know exactly what you will be paying for.
Is hiring a locksmith worth it?
Yes, hiring a locksmith is worth it. A professional locksmith can provide the highest quality of service and expertise when it comes to security for commercial properties, apartments, and other residential buildings. They are experienced in installing new locks, rekeying existing ones, repairing damaged hardware, and providing emergency lockout services. Furthermore, they can offer advice on the best security solutions for your specific needs. With their help, you can ensure that your property remains safe and secure at all times. Hvaing lost keys, it is always worth it.
Can a locksmith cut a key without the original?
Yes, a locksmith can cut a key without the original. This is possible through the use of code-cutting machines that are used to replicate keys based on measurements taken from an existing lock. The locksmith will take precise measurements of the lock and create a duplicate key using these measurements as reference points. Additionally, some locksmiths may also be able to make copies of keys by creating impressions in wax or clay molds.
Should you trust a locksmith?
Yes, you should trust a locksmith. A reputable and experienced locksmith can provide quality services that will ensure the safety of your property. They have the necessary skills to repair or replace any type of lock, as well as provide key duplication services. Additionally, they are licensed and insured, so you know they are reliable and trustworthy. With 50 years in business serving Simi Valley, CA, this particular locksmith has established itself as a dependable provider of security solutions for commercial property managers, apartment managers, and other property owners in the area.
Conclusion
When it comes to Simi Valley locksmith services, you can trust the 50 years of experience that our licensed locksmiths have. We offer professional and emergency lockout services, rekeying, security system installation, lock maintenance, and lock repair. Our team is dedicated to providing reliable service with a focus on customer satisfaction. Whether you need keyless entry or other specialized locksmith services in Simi Valley, we are here. With our expertise and commitment to quality workmanship, you can rest assured that your needs will be met with the highest level of professionalism when you choose us as your local locksmith.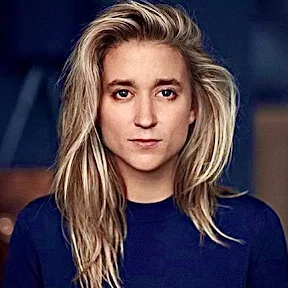 Web Developer, Content Manager, SEO Specialist, Affiliatie Marketer.