With the increasing prevalence of Homeowner Associations (HOAs), it is important to ensure that they are adequately secure. As a locksmith company named Lock Specialists, we understand the importance of securing HOAs and have created 'The Ultimate Guide to HOA Security'. This guide will provide an in-depth understanding of how effective security can be achieved for HOAs. It will cover topics such as lock installation, access control systems, and other security concerns. All to help homeowners associations remain safe from potential intruders or threats. By following our ultimate guide, any HOA will benefit from increased protection and peace of mind.
When putting in place security measures, HOAs must think about several things to keep their properties safe. The best way to do this is by using specific locking solutions tailored to each property's needs. Our ultimate guide looks at these options in detail so that you can make an informed decision about which type of locks works best for your particular situation. We also talk about how access control systems can be used to improve the safety of an HOA community even more. We also talk about some common things you can do to keep thieves and trespassers away from your property.
Our detailed guide covers all aspects of HOA security and is meant to meet the subconscious need for safety that people in homeowner associations all over the country have. With its clear explanations, helpful tips, and practical advice, readers will gain essential knowledge about safeguarding their homes and communities with ease and confidence…
Ultimate Guide To HOA Security: Benefits Of Home Security
The benefits of home security are far-reaching and offer homeowners several advantages beyond crime prevention. Lock Specialists understand the importance of providing secure, reliable protection to help families feel safe in their homes. Motion sensors and access control devices are usually part of home monitoring systems. Both of these can be used to find unauthorized visitors or intruders on the property. In addition to peace of mind, these systems can also save energy by automatically turning off lights when no one is present in the house for extended periods. Furthermore, enhanced safety features such as alarms and cameras provide additional layers of protection that add up to greater overall security.
Homeowners who use modern home security solutions will be able to keep a closer eye on their property and have more control over it, while also lowering the risk of criminal activity. By installing locks and other physical barriers – like gates or fences – around the perimeter of their properties, homeowners can create an effective barrier between themselves and potential threats outside the home. Using mobile apps or web browsers, they can also keep an eye on their property at any time using advanced surveillance technology. This helps ensure that family members remain safe even if they're away from home for long periods.
Lock Specialists provides comprehensive home security packages tailored to meet individual needs so that every homeowner gets maximum value from their investment in protecting what matters most: their family's well-being. We try to make it easy for our customers to find all the ways they can protect their loved ones, assets, and homes from harm or unwanted entry.
Ultimate Guide To HOA Security: Different Types Of Locks
When it comes to home security, there are a variety of locks that homeowners can choose from. Lock Specialists offers different types of locks for residential homes and commercial businesses alike. Deadbolt locks, combination locks, padlocks, smart locks, and keypad locks are all available with options for single- or double-cylinder deadbolts, as well as internal privacy knobs and levers.
Due to the way, they are made and how strong they are, deadbolt locks add an extra layer of security because they are hard to pick up or change. Combination locks do not require a physical key to unlock them; rather, the user must use a combination code that is known only by the owner. Padlocks provide flexibility since they can be used on any type of door or gate, however, they are more prone to tampering than other types of lock systems. Smart locks combine traditional locking technology with wireless access control systems which allow users to remotely monitor and control who has access to their properties using smartphones or tablets. Lastly, keypad locks offer convenience since they don't require keys but also increase safety due to their intricate electronic codes that can only be accessed via authorized individuals.
Lock Specialists knows how important it is to have reliable home security solutions, so they offer their customers high-quality products that meet the highest standards for protecting families and investments in property. We understand each customer's individual needs and strive to deliver unparalleled service every time so that our clients have peace of mind knowing their loved ones are safe at all times.
Ultimate Guide To HOA Security: HOA Regulations For Home Security
As locksmiths, Lock Specialists understand how important it is for homeowners to feel safe and secure in their homes. As part of our effort to offer good security services, we have looked into the rules about HOA home security. This section focuses on understanding what HOA security regulations are, why they exist, and how you can use them to keep your property safe.
HOA stands for "Home Owners Association." These groups are in charge of making rules or laws that help keep a residential community safe. These guidelines can include everything from noise ordinances to pet policies, but one of the most important aspects of an HOA's regulations involves home security measures. For example, many HOAs require residents to put deadbolts on their outside doors and, if needed, latches on their windows. Additionally, there may be other requirements, such as keeping gates locked at all times or installing motion-activated lights around the perimeter of properties. By following these rules, homeowners can keep their homes safe from possible intruders or other threats from the outside.
Security rules put in place by an HOA can give both the homeowner and the rest of the community peace of mind. Before making any changes or upgrades to their current security systems, Lock Specialists strongly recommends that clients learn about the HOA security laws in their area. When done correctly, taking advantage of these standards can go a long way toward creating a safer environment for everyone involved!
Ultimate Guide To HOA Security: Selecting The Right Lock System
At Lock Specialists, we know that your Homeowners Association (HOA) and its members will be safer if you choose the right lock system. As such, it is important to decide on the type, features, and installation of a lock system that best suits all security needs.
When considering what type of lock system to use, there are various options available, including keypad entry systems, card access systems, and biometric locks. Each one offers different levels of security, so it's important to research which option would be most suitable for your HOA or business premises. It may also be helpful to consider factors like cost-effectiveness when making this decision.
The features of a lock system are another thing to think about – if you want extra layers of protection, then look into additional features such as automatic door locking and alarm systems. Also, the right hardware must be installed by a team with a lot of experience for the best performance and reliability. At Lock Specialists, our technicians are well-trained and qualified to install locks in a professional way that meets strict industry standards.
We believe that with careful consideration put into the selection and installation process of a secure lock system, you can achieve maximum safety for your HOA while adding convenience at the same time. With our expertise here at Lock Specialists you can rest assured knowing that your property will always be protected according to the highest level of security requirements.
Ultimate Guide To HOA Security: Cost Of Installing A Lock System
Having selected the right lock system for your home or HOA security, it is time to consider the cost of installation. Lock Specialists understand that a quality lock system and reliable home security can be an important investment in protecting your property, family, and community. We try to give our customers options that fit their budgets and give them the best protection possible.
The exact price of lock installation will depend on several factors, such as the type of locks installed (electronic locks, deadbolts, etc.), how many doors need to be protected, and any additional features desired (e.g., remote access). The cost may also vary depending on whether you choose professional installation from Lock Specialists or if you decide to install the locks yourself. If you choose to do the installation yourself, you should include the cost of the materials when figuring out the total cost.
For those looking for a more comprehensive security solution, there are also other types of systems available from Lock Specialists that could provide extra layers of protection. These include surveillance cameras, motion sensors, alarm systems, automated door locking/unlocking capabilities, and much more. Each component has its own associated cost, but ultimately, it provides peace of mind knowing that your property is safe and secure at all times. With so many different solutions available from Lock Specialists, it's easy to find one that meets both your needs and budget requirements.
Ultimate Guide To HOA Security: Lock Maintenance
As a locksmith company, Lock Specialists are often called upon to provide lock maintenance services for homeowners' associations (HOAs). Keeping the locks in working order is essential for maintaining community safety and security.
Lock service consists of regular inspections, as well as repair or replacement when necessary. Our technicians inspect all locks on an HOA property and check them for any signs of wear or damage. This step helps ensure that each lock is secure and functioning properly. If any deficiencies are discovered during this process, we can recommend repairs or replacements accordingly. Additionally, our team can also tighten existing hardware if needed.
At Lock Specialists, we think it's important to keep HOAs safe and secure by offering good lock maintenance services. We offer comprehensive solutions tailored to meet our client's needs so they can rest assured knowing their communities are protected from potential dangers such as break-ins or vandalism. It is our goal to make sure your HOA has access to reliable and efficient locking systems at all times.
Ultimate Guide To HOA Security: Keyless Entry Systems
At Lock Specialists, we understand that the need for improved security measures is of utmost importance. To meet this requirement, keyless entry systems provide a safe and secure solution to access control needs. Keyless entry systems are digital locks that replace physical keys and allow users to use their smartphones or other devices as an access tool. These smart locks offer remote access capabilities so you can manage your home's security from anywhere in the world with just one click. Additionally, these solutions also include automated settings, such as time-based locking/unlocking functions, that make it easy for homeowners to customize their security system according to their preferences.
Keyless entry systems are better than traditional locks and keys in many ways. They are more convenient for users, increase security because there are fewer copies of physical keys, and save money on maintenance because you don't have to replace locks or deal with lost or broken keys. Not only do these benefits add value to life but they help keep homes safer by eliminating risk factors associated with physical keys like theft or duplication of login credentials.
The most advanced keyless entry systems now feature features such as two-factor authentication which adds another layer of protection while allowing users to be able to easily grant remote access if necessary. Furthermore, many newer models even come equipped with voice commands and biometric authentication options, making them even more reliable than ever before. Ultimately, these solutions give customers peace of mind knowing that their home's safety is always taken care of no matter where they are.
Ultimate Guide To HOA Security: Professional Installation Process
At Lock Specialists, we understand that the installation of locks can be a difficult and potentially dangerous task. That is why our professional lock specialists are trained to provide comprehensive security solutions for every type of lock installation project. We utilize cutting-edge technology and specialized training to ensure each job is completed with precision and accuracy.
Our team takes great pride in providing top-quality service from start to finish on all our lock installation services. From residential security systems to complex commercial keyless entry systems, we guarantee satisfaction in both product selection and professional lock installations. Our skilled technicians will work quickly and efficiently while taking care of any questions or concerns you may have throughout the process.
We strive to exceed your expectations when it comes to safety, convenience, and peace of mind by offering reliable security lock installation services at competitive rates. Our commitment to excellence has earned us repeat business from customers who trust us as their go-to provider for expert advice and superior service. Contact Lock Specialists today to get started!
Ultimate Guide To HOA Security: Wireless Security Systems
Wireless security systems are an ideal solution for homeowners looking to protect their properties from intruders. At Lock Specialists, we offer a variety of wireless security solutions that provide comprehensive coverage and monitoring capabilities. Our wireless systems allow for easy integration with home automation devices so you can further customize your security setup as needed.
The flexibility provided by these types of systems makes them highly attractive to our customers. You can easily add or remove sensors without having to worry about running new wires around the house. Many times, this is one of the most time-consuming parts of installing a traditional wired system, which often requires tearing walls apart and rewiring entire rooms. With wireless systems, however, all it takes is a few minutes to install additional components such as motion detectors or door/window contacts.
At Lock Specialists, we understand how important it is for our customers to feel secure in their homes and that's why we strive to provide the highest quality products available on the market today. We work closely with our clients to create plans that are unique to each property based on its needs and characteristics. So whether you're looking for basic protection or more advanced features like remote access control and home automation connectivity – we have something that will fit your budget and meet your expectations.
Ultimate Guide To HOA Security: Surveillance Cameras And Alarms
Surveillance cameras and alarms are an essential component of comprehensive home security. With Lock Specialists, homeowners can choose from a variety of surveillance options that will keep their homes safe and secure. Our team of professionals can provide tailored advice on the best type of camera system to suit individual needs. We also have motion detection systems that let you know when someone is on your property. This way, if something goes wrong, the owner can act quickly.
All our alarm systems come with advanced features such as remote monitoring and alerts sent directly to smartphones or other devices. This means homeowners have the round-the-clock assurance that their home is being monitored for any suspicious activity. In addition, our technology provides an additional layer of protection by deterring criminals who may be aware they are being watched.
At Lock Specialists, we know how important it is to give our customers reliable, up-to-date security solutions that meet their specific needs. Our surveillance cameras and alarms give homeowners peace of mind knowing their residence is protected 24/7 against intruders or other threats to safety. By investing in quality products and services provided by us, customers can ensure optimal security at all times and enjoy greater freedom from worry about potential harm coming to them or their family members.
Ultimate Guide To HOA Security: Automated Gate Systems
At Lock Specialists, we understand the importance of secured premises and have a range of automated gate systems to meet the needs of our customers. Automated gates provide both security and convenience for business owners and residential homeowners alike. With an automated system in place, access can be monitored 24/7 without having to manually open or close the gates each time someone enters or leaves the property.
When it comes to installation, our team of experts will ensure your automated gate system is set up correctly so that you can enjoy maximum protection from intruders. We use high-quality components such as sensors, keypads, and card readers, which are designed to detect any unauthorized entry into the premises. Our experienced technicians also offer regular maintenance services that help keep your gate operational at all times while providing extra peace of mind.
Our priority is always safety first and with a comprehensive range of products available, you can rest assured that your home or business will benefit from enhanced security through one of our reliable automated gate systems. From standard designs to custom solutions tailored specifically to your needs – let us help protect what matters most!
Ultimate Guide To HOA Security: Smartphone Security Apps
As a locksmith company, Lock Specialists is committed to the security of our customers. Smartphone security apps can provide an extra layer of protection for your mobile device and its data. In this section, we will discuss the importance of smartphone security app reviews, how to download a secure app, and which ones are considered the best.
The first step before downloading any app is to read as many smartphone security app reviews as possible. Reviews from users who have used the product can provide invaluable insight into whether or not it is worth downloading. Many times these reviews will list any bugs or glitches associated with the app that could make it unreliable in certain circumstances. It is also important to pay attention to ratings on sites like Google Play Store or Apple App Store when deciding if an app is suitable for your needs.
Once you've decided on a few potential applications based on customer feedback, then it's time to start searching for them online. Be sure that you only download from reputable sources such as official websites or trusted marketplaces like Apple App Store or Google Play Store; never download apps directly from third-party vendors! Additionally, be aware of any permission requests given by an application during installation – some malicious software may request access to functions they don't need to operate properly (like location). Refrain from granting permissions unless necessary.
When considering what type of smartphone security app would work best for you, remember that there are several different types available – each offering unique features and benefits depending on what level of protection you require/prefer. Antivirus, anti-theft, privacy protection, and password managers are all popular choices, but in the end, picking the right one comes down to personal taste and budget. Consider both free and paid versions available before making a final decision about which one would be most suitable for your individual needs.
Ultimate Guide To HOA Security: Emergency Response Services
At Lock Specialists, we understand how important it is to have a reliable emergency response service in place for home safety and security. We offer comprehensive home security services that include security system installation and maintenance as well as providing timely emergency response services when needed. Our team of experienced lock specialists can handle any situation quickly and effectively.
We provide personalized solutions tailored to each customer's unique needs, ensuring the best possible protection and peace of mind. From basic door locks to sophisticated alarm systems, our technicians can help you select the right solution for your home or business. We also provide ongoing support with frequent check-ins after installation to make sure everything is running smoothly.
In addition to our high-quality products and services, we also offer tips on how to keep your home safe, such as changing the locks often, putting in motion sensors, and keeping an up-to-date list of your contacts so you can find them quickly in an emergency. With Lock Specialists by your side, you can rest assured knowing that your family is safe and secure no matter what life throws at you.
Ultimate Guide To HOA Security: Tips On Choosing A Lock Specialist
Finding the right lock specialist for your home security needs can be a daunting task. It is important to select a team of professionals that are experienced in HOA regulations and have expertise with various types of lock systems. Consider these tips when selecting a lock specialist:
Ask about their qualifications and experience. Be sure to ask questions about the installation process, cost estimates, as well as any additional services they may offer such as servicing or maintenance. A reputable company should be able to provide you with detailed information on their qualifications and background.
Research different companies and compare prices before making your decision. Make sure to read reviews from customers who have used the service previously and look into online ratings from other sites like Yelp or Angie's List. This will help ensure that you get reliable customer service at an affordable price.
Contact local references to find out more details about the lock specialists you are considering hiring. Speak with colleagues or neighbors who have had successful experiences with them to gain further insight into what kind of work ethic they possess, how long it takes them to complete projects, and if they adhere to deadlines while providing quality results.
Overall, selecting the right lock specialist is essential in protecting your home and family members against intruders or thieves. By taking time to research potential candidates thoroughly, you can feel confident that your investment in home security will pay off in the long run by ensuring peace of mind for years to come.
Ultimate Guide To HOA Security: Best Practices For Securing Your Home
At Lock Specialists, we understand the importance of protecting your home and family. As such, we have compiled a list of best practices that can help ensure your home's security. By following these simple tips, you can increase safety measures to reduce the risk of break-ins on your property.
First, consider replacing all exterior locks with secure locks. Many older homes may still be using regular door knobs or other traditional lock systems which are not always effective against intruders. Secure locks such as deadbolts and keypad entry locks provide added protection from would-be burglars by making it more difficult for them to gain access to your home. Additionally, if you do choose to install a keypad entry system, make sure to keep the code safe and secure at all times.
Second, create an additional layer of security around vulnerable points of entry such as windows or patio doors. Window sensors can tell when a window is opened or closed, so they can alert the homeowner and keep potential thieves from breaking into the house. Most criminals want to do their bad things without being seen, so lights that turn on when someone moves near them are also a deterrent. Lastly, adding outdoor cameras around the perimeter of your property can serve as extra eyes should someone attempt to trespass onto your land uninvited.
In summary, taking proactive steps toward securing your home is essential in keeping it safe from unwanted visitors and criminal activity. Whether through installing secure locks on doors or motion-activated lighting outside, adopting precautionary procedures will give you peace of mind knowing that you're doing everything possible to protect what matters most: Your family's well-being and security within the home environment.
Conclusion To The Ultimate Guide To HOA Security
The ultimate guide to home security with Lock Specialists has provided a comprehensive overview of the importance and benefits of securing your property. Homeowners should be aware that there are several different types of locks available for their specific needs, as well as HOA regulations to consider when making decisions about the best lock system to use. It is also important to understand the cost associated with installing a locking system, how smartphone security apps can help, and emergency response services available in case of an incident.
When choosing a lock specialist it is important to ensure they have extensive experience providing quality solutions that meet both safety and financial requirements. By using these tips, people will be able to find a reliable and experienced provider who understands their own security needs. Additionally, familiarizing oneself with best practices regarding home security, such as regularly checking door frames and window latches, will go a long way toward ensuring one's safety and peace of mind.
Lock Specialists recognize the importance of home security and provide a variety of innovative solutions tailored to fit customers' individual needs. Our team has worked in the field for years and is committed to helping homeowners protect their homes while staying within their budgets. Contact us today for more information on how we can help protect you from theft and intrusion!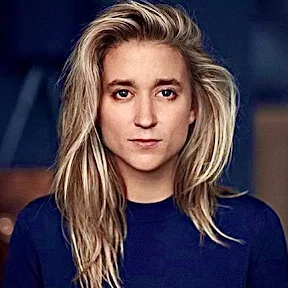 Web Developer, Content Manager, SEO Specialist, Affiliatie Marketer.