At Lock Specialists, we understand the importance of security in today's world. Whether you need a commercial lock installed or a residential one repaired, our team is here to help. We are proud to be known as the best locksmith in Chatsworth and offer an extensive range of services to meet your needs.
We take pride in providing superior customer service and strive for excellence with every job. Our technicians have years of experience and expertise in unlocking solutions that provide long-term reliability and peace of mind. With us, you can always expect high quality results at competitive rates.
Our commitment to safety has earned us the respect of customers throughout Chatsworth who rely on our solutions when they need them most. If you're looking for reliable locksmith services from experienced professionals, then look no further than Lock Specialists – Unlocking Solutions: The Best Locksmith in Chatsworth!
Qualifications Of An Experienced Locksmith
Finding the right locksmith for your needs is like finding the golden key that unlocks a hidden door. When you need an experienced locksmith, it's important to know what qualifications and certifications they possess, so you can trust them with your security. At Lock Specialists, we understand the importance of having properly trained and certified professionals handle any job involving locking mechanisms.
We look for certain attributes in all our technicians – such as experience working on different types of locks, knowledge of various lock systems, and familiarity with new technology related to lock installation or repair. It's also essential to have current licenses and certificates issued by professional associations. All these qualities give customers peace of mind knowing their work will be done professionally and safely.
At Lock Specialists, we are proud to employ only licensed locksmiths who have received extensive training in the field. Additionally, all our staff members stay up-to-date on industry standards and best practices through continuing education courses offered annually. We believe this commitment to excellence sets us apart from other companies offering similar services, giving our clients confidence that their security needs are taken care of efficiently and effectively each time they call upon us.
Why Choose A Local Locksmith?
At Lock Specialists, we know how important it is to choose a locksmith you can trust. Therefore, when deciding which local locksmith to hire for your next project, here are three reasons why choosing one in the Chatsworth area is the best option:
Trustworthiness – When selecting a local locksmith from Chatsworth, you have peace of mind knowing that they are trusted and reliable professionals who understand their craft and take pride in their work. Plus, the local community will vouch for them should any issues arise.
Cost-Effective – Hiring a local locksmith means you don't have to pay extra travel costs associated with out-of-town services. You can also save time by having someone onsite when you need help instead of waiting several days or weeks for an out-of-town service provider to arrive.
Expertise – With years of experience within the industry and expertise specific to our region, our team at Lock Specialists provide superior quality workmanship that meets all expectations – no matter what type of job it may be!
Our experienced staff has been providing excellence in locksmith services since day one; whether it be residential access control systems installation or commercial security system setup, count on us for a job well done every time! We strive to make sure each customer feels confident and secure throughout their entire experience with us from start to finish! Call us today for more information about our professional locksmith services available in Chatsworth!
Services Offered By The Best Locksmith In Chatsworth
At Lock Specialists, we are proud to offer some of the best locksmith services in Chatsworth. With over twenty years of experience, our team is able to provide a wide range of solutions for all your lock needs. From lock installation and repair to key duplication and replacement, you can trust us to get the job done right!
To give you an idea of how many locksmiths rely on our expertise each year, we have serviced more than 100,000 clients since opening our doors. Our commitment to customer service has earned us a sterling reputation among homeowners and business owners throughout Chatsworth.
| Service | Description |
| --- | --- |
| Lock Installation | We install high-quality locks for residential or commercial properties. |
| Lock Repair | We fix broken locks or upgrade existing ones with improved security features. |
| Key Duplication | We duplicate keys quickly and accurately using advanced technology. |
| Lock Replacement | We replace damaged or outdated locks and make sure they function properly. |
Our experienced technicians are available 24/7 to assist you with any type of lock problem you may be experiencing. Whether it's emergency lockout assistance or scheduled maintenance work, you can count on us for prompt service every time! If you require specialized attention due to certain restrictions such as limited access areas or unusual sizes, rest assured that we will find a solution that fits your needs perfectly.
We understand how important safety is when it comes to protecting what matters most — your family, home, and property — which is why we only use top quality products from leading brands like Schlage, Kwikset, Falcon & Mul-T-Lock. When you choose Lock Specialists, you're guaranteed reliable performance backed by unmatched customer support!
Benefits Of Professional Lock Installation And Repair
At Lock Specialists, we understand the importance of reliable lock installation and repair services. That's why our professional locksmiths deliver superior security solutions to businesses in Chatsworth. Our technicians are highly trained in all types of lock installations and repairs, so you can rest assured that your premises will be secure from unauthorized access with our help.
When you hire a professional locksmith for your business, you can benefit from several advantages such as:
1) Quicker service – Professional locksmiths have the expertise and tools to quickly provide an effective solution for any type of lock-related issue. We complete all projects within reasonable time frames without compromising on quality or safety standards.
2) Cost savings – DIY lock installation and repair may seem like a cost-effective option at first glance but if done incorrectly, it could result in expensive repairs down the line. With our experienced team of professionals handling your project, you don't need to worry about incurring additional expenses due to inaccurate workmanship.
3) Increased security – By using high-quality parts and materials during lock installation and repair processes, we ensure that your premises remain safe from intruders or burglars who might try to gain entry through compromised locks or faulty mechanisms. This way, we help maximize security around your property while also protecting valuable assets inside it.
At Lock Specialists, we guarantee excellent results every single time! From standard door locks to sophisticated security systems, trust us to deliver the best possible outcome for all your commercial needs! Get in touch today for more information about our services!
Frequently Asked Questions
What Is The Cost Of A Locksmith Service?
At Lock Specialists, we know how important it is to find the right locksmith service at an affordable cost. That's why when it comes to finding the most reliable and trustworthy locksmith pricing in Chatsworth, you can trust us to provide nothing short of excellence! With years of experience in the industry, our staff are dedicated to providing top-notch services for unbeatable prices.
When it comes to understanding what costs may be associated with a professional locksmith service, there are several factors that come into play. The price of locksmith fees will depend on the type of lock or security system being installed as well as any extra materials needed. In addition, the location of your business or residence can also affect the overall cost of locksmith services. For instance, if you live in an area where access control systems tend to be more expensive than other areas due to higher demand then this could impact the total cost of installation.
No matter what kind of lock or security system you need installed, one thing is certain: when you choose Lock Specialists, you'll receive quality workmanship at competitive rates – guaranteed! Our team has extensive knowledge about all types of locks and security systems so no job is too big or small for us; not only do we complete projects quickly but accurately too. We understand that budgeting for unexpected expenses like these can often be difficult which is why we offer flexible payment options and free estimates so clients never have to worry about going over their budget.
Whether you're looking for commercial grade door hardware installations or residential keyless entry systems – Lock Specialists is here to assist with all your needs! Get in touch today and let us help unlock solutions by providing expert advice and exceptional service without breaking the bank!
Is It Possible To Get A Locksmith To Come To My Location Outside Of Chatsworth?
At Lock Specialists, we often get asked if it is possible to get locksmiths to come to a location outside of Chatsworth. The answer is yes! Our specialised services extend beyond the boundaries of Chatsworth and can be tailored to meet your needs no matter where you are:
1) We have skilled locksmiths that provide our customers with reliable and cost-effective services wherever they need them.
2) Our experienced professionals will travel straight to your location, so you don't have to worry about transporting your lock or finding someone who can do the job in another area.
3) We use only the highest quality equipment and materials in order to ensure that all jobs are completed properly and efficiently – regardless of whether they're inside or outside Chatsworth.
4) All our services are provided at competitive prices, so you won't break the bank when getting your lock unlocked or repaired.
At Lock Specialists, customer satisfaction is our top priority which means that when you choose us for your locksmithing needs, you can rest easy knowing that everything will be taken care of quickly and professionally. No matter what kind of problem you're facing, we'll always go above and beyond to make sure it's resolved promptly and effectively – even if it involves travelling outside of Chatsworth. So why not give us a call today and see how we can help?
What Types Of Locks Can The Best Locksmith In Chatsworth Install Or Repair?
Lock Specialists is the best locksmith in Chatsworth. We understand that having a secure home or business is essential, and our goal is to provide you with the highest quality of lock installation and repair services. From high-security deadbolts to keypad locks, we have all your security needs covered.
When it comes to lock installation and repair, our team has over 10 years experience in the industry providing reliable solutions for any situation. We specialize in installing both residential and commercial grade locks, as well as repairing broken or damaged ones. Our experienced technicians are always available 24/7 to answer questions and provide professional advice on which type of lock would be best suited for your particular needs.
At Lock Specialists, we offer:
Comprehensive lock installation services
Expert lock repair services
Professional guidance on different types of locks including deadbolt, keyless entry systems, and more
We take pride in providing top notch service at competitive prices so you can get the peace of mind knowing that your property is protected from intruders. With our knowledge and dedication to customer satisfaction, let us help make sure that your premises remain safe and secure.
Do Locksmiths Provide Emergency Services?
At Lock Specialists, we understand the importance of emergency services and are here to answer any questions regarding locksmith availability. Do locksmiths provide emergency services? Absolutely! Locksmiths have an extensive range of skills that allow them to quickly assess a situation and provide effective solutions in time-critical scenarios.
When it comes to emergency situations, you can trust our team at Lock Specialists to get the job done right – no matter what's needed. Our experienced technicians will arrive onsite with all necessary tools for whatever issue may arise so that you don't have to worry about being locked out or having your property compromised. We guarantee fast response times and reliable results – always keeping safety and security top of mind.
If you find yourself needing assistance outside of normal business hours, rest assured knowing that our professionals are available to help. No matter what type of lock needs repair or installation, our team is ready and prepared to assist you at any hour of the day or night – just give us a call! With years of experience under their belts, our experts know how to handle everything from residential locksmith emergencies to commercial ones – guaranteeing ultimate peace of mind every step along the way.
From traditional key systems and digital door locks, there's nothing that our specialists can't do when it comes providing premier locksmith services in Chatsworth area. Contact us today for more information on how we can best meet your needs!
Conclusion
At Lock Specialists, we understand the importance of security and safety in your home or business. Our team of expert locksmiths have been providing outstanding service for residents and businesses within Chatsworth for years. We pride ourselves on our quick response time, competitive pricing, and top-notch customer care.
Our experienced technicians are trained to install, repair, replace, and unlock a wide variety of locks – from traditional deadbolts to cutting edge digital keypads – ensuring that you receive the best solution possible. Whether you need emergency assistance or just want to upgrade the security systems at your property, our specialists can help you find the perfect fit for your needs.
At Lock Specialists, we strive to make sure every client receives reliable solutions that meet their individual requirements with ease. So if you're looking for an efficient and effective way to protect yourself and your property without breaking the bank, look no further than us – The Best Locksmith in Chatsworth! With us by your side you can rest assured knowing that all of your lock & key worries will be solved as swiftly as possible – now that's what we call unlocking solutions!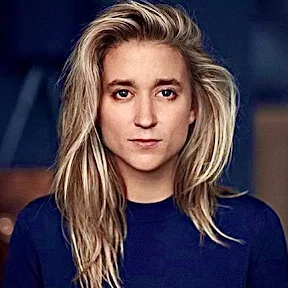 Web Developer, Content Manager, SEO Specialist, Affiliatie Marketer.